NOTIFIER NFS2-8
2, 4 & 8 Zone Conventional Fire Alarm Panel
Section: Conventional Fire Alarm Panels
General
The NFS2-8 zone conventional fire alarm panels have been developed for both installers and end users with efficiency in mind, offering a technically advanced range of facilities and functions while remaining easy to install, program and operate. A full range of conventional detectors, advanced conventional detectors, beam detectors, manual call points, duct-mounting applications, audible and visible devices complement the NFS2-8 series.
The NFS2-8 2, 4 or 8 zone conventional fire alarm panels are ideally suited for facilities such as offices, shop units, public houses, B & B, clubs, small industrial units, nursing homes, schools, etc. offering a wide range of benefits to installer and end-users.
Features
Conforms to EN54 Pt. 2 & 4
Simple to install
2, 4 or 8 zone versions
Robust fire resistant ABS moulded enclosure
Battery space for up to 72 hour stand-by
Day / night mode investigation delay timers
2 outputs configurable as:

Sounder Circuits
Fire Routing Circuits
Fault Routing Outputs

2 inputs configurable as :

Day / night switching
Class change
Alert
Evacuate
Reset
Fire transmission confirmed
Fault transmission confirmed

Zones configurable as :

Latching / Non-latching
Resistive / Short circuit alarm
Zonal day / night inclusion
Coincidence (paired with other zones)
Sprinkler Delay
Installation
The NFS2-8 fire alarm panels are designed to simplify installation. The enclosure consists of a two part arrangement of front cover and back box. The back box contains a top and centred key hole fixing with two additional fixing points that are angled to provide final alignment.
Eighteen knockouts in the top of the back box provide ample cable entry points and is suitable for both standard and enhanced cables.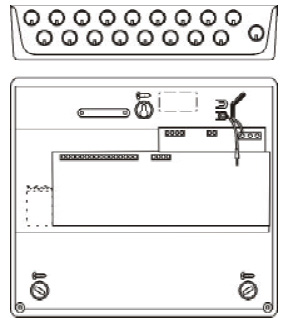 All cable connections are conveniently located along the top edge of the control and P.S.U. modules. Screw terminals are provided and allow for cable cores up to and including 2.5mm C.S.A.
Specifications
Dimensions
Height: 318mm
Width: 356mm
Depth: 96mm
Weight: 2kg (no batteries)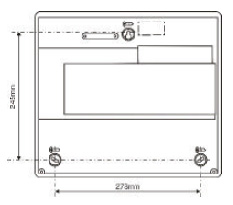 Electrical
Supply rating: 230V~(ac) ±15%, 50/60Hz, 1.6A
Output voltage: 18.5 - 28.5Vdc
Output current: 1.8A (includes charger current - charger disabled during alarm)
Environmental Limits
Operating temperature: -5°C to +45°C
5% to 95%, non-condensing relative humidity
IP rating: IP30
Push Button Controls
ACCEPT
SOUNDER STOP/START
RESET
BUZZER MUTE
DELAY ON/OFF
ITEM SELECT
DISABLE/TEST/NORMAL
LAMP TEST
LED Indicators
Red "Common Fire"
Red zonal "Fire" (one per zone)
Yellow zonal "Fault/Disable/Test" (one per zone)
Yellow "Fault"
Yellow "Disablement"
Yellow "Test"
Yellow "Delay On"
Yellow "System Fault"
Yellow "Earth Fault"
Yellow "Power supply Fault"
Yellow "Sounder Fault/Disable"
Yellow "Fire O/P Active"
Yellow "Fire O/P Fault/Disable"
Yellow "Fault O/P Fault/Disable"
Yellow "Auxiliary Fault"
Green "Power"
Wiring Diagram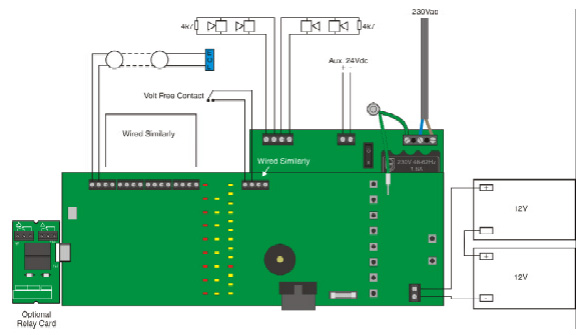 เขียนความคิดเห็น
ชื่อ:
ความคิดเห็น:
คำแนะนำ:

HTML จะไม่ถูกแปลง!
ความนิยม:
แย่
ดี
ป้อนรหัสในกล่องข้างล่างนี้:
ไม่มีรูปภาพเพิ่มเติมสำหรับสินค้านี้